There is no doubt that life is a constant juggling act for many rural women, but as Elders District Wool Manager Sarah Buscumb can attest, if you're passionate about what you do and you're surrounded by supportive people, the juggle is possible and always worth it.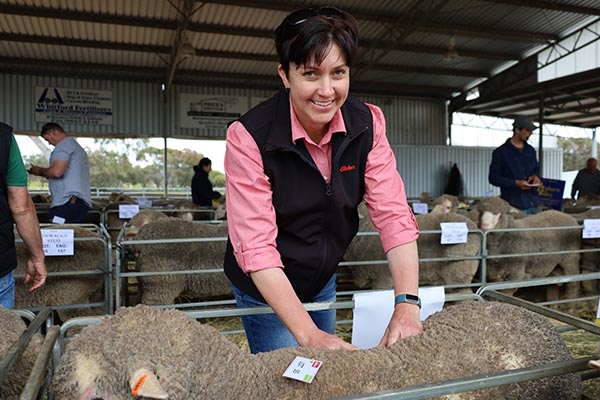 Based out of Elders Darkan branch in Western Australia's southern wheatbelt region, Sarah wears many hats as a small business owner, an employee, a mother, and a mentor.
"In my day-to-day life I'm a mum of two, I work part-time with Elders and then I have a family business with my husband running shearing contracting teams," says Sarah.
"We employ 30 to 40 people during peak season, which also coincides with my busy time at Elders during Spring shearing," she says.
"Life's quite a juggle but when you're passionate about something you can make anything work." 
Sarah credits her success to strong relationships with clients and living and working in a supportive community.
"Dealing with good and genuine people who have a love for the land and a love for what they're doing is rewarding," she says.
"It's good to actually work with people who have a strong passion and be able to assist them with the product that they're producing."
Sarah is proud to be a rural woman and says independence is an important quality to have.
"Rural women are strong and resilient, and I think that's a great trait in rural areas. And independence; I think if you're independent and have those traits you can go anywhere in rural areas and do well, and you're probably never lonely."
"If you're happy to do what you're doing, those strengths will shine through in anything you do."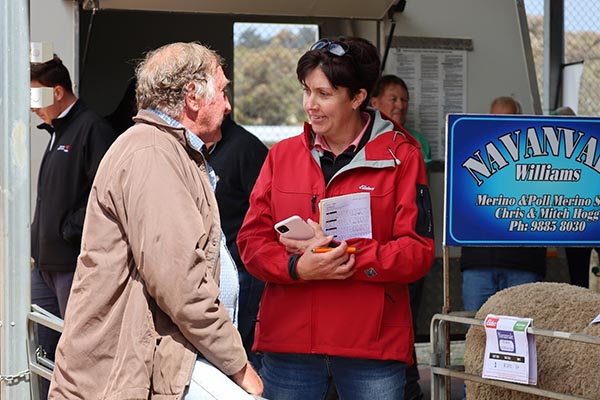 One of Sarah's other passions is introducing the next generation to agriculture, and in particular, wool, through her family's shearing contracting business.
In her role as a mentor, Sarah helps build knowledge, skills and passion for the sector across the next generation, with her business opening its doors to high school students, giving them a hands-on taste of work and life in the shearing shed.
"I spend a fair bit of time training and helping kids enter the industry."
"Currently (during school holidays) we have 14 and 15 year-old high school students out in the shearing shed and we have AWI trainers coming in to assist and guide them as well."
"I think this is a great pathway for young kids to enter the industry. They get good grassroots knowledge of where things start which is a great pathway to then move on to something like an Elders traineeship or a livestock job."
"They've got the grounding of the basic skills and then their knowledge can be built upon that. They're resilient, they've learnt what work ethic is, and I think that puts them in good standing for future employment when employers can see they've got good work ethic and can commit to a job.
"It's a great opportunity for them and I'm very passionate to see young ones that are keen to learn, so always happy to help," she adds.
Sarah is excited about the future of Australian agriculture.
"Agriculture is ever-changing," she says.
"There's never one answer and there's never one way to do anything. There's a lot of innovation and new practices and technologies out there, along with innovative people."
Elders is leading the way in wool innovation with a world-first, automated wool handling business launching in 2023. It's this kind of innovation that Sarah is excited for.
"Being able to see the changes, even from when I first started in the wool industry, to see the change in sheep and wool, it's pretty amazing and only over a short period of time so I can't wait to see where we'll be in another ten years."
Sarah is passionate about women being active in business and playing a pivotal role in the agriculture sector, highlighting that their voices and drive bring so much value to the industry and the communities in which they live. And like, Sarah, there are many women in regional communities juggling it all - pursuing a career, while running a business, and raising a family.
"Things get a bit crazy," Sarah says, "but we always seem to make it to the other end".