Governance
Our One Elders Values of integrity, accountability, teamwork, innovation and customers sets the tone of Elders culture from the top and guides the behaviours of all our people, including our Board.
Our Eight Point Plan, together with our corporate governance and risk management frameworks, underpin our key sustainability principle of operating ethically and to the highest standard. The Elders Code of Conduct sets out our expectations to ensure our business is undertaken in a safe and sustainable way.  
We want to see people go home safely at the end of every day. We also strive to create an inclusive environment where our people feel valued and able to bring their whole selves to work. 

Modern Slavery and Responsible Sourcing
We recognise that modern slavery risks can appear in our operations and supply chain. We work to ensure human rights are respected through actions that address modern slavery risks, safeguard human rights and promote ethical behaviour.  Learn how we address these risks in our annual  Modern Slavery Statement. 
Our expectations for suppliers we deal with is contained in our Responsible Sourcing Code, supported by our Ethical Contracting Policy. 
 
Animal Welfare
We recognise our responsibility to look after the animals in our care.
Many of our staff and contractors regularly interact with livestock in the course of their work, particularly at our Killara Feedlot and through our range of livestock services.
Killara Feedlot is strongly committed to supplying high-quality and safe beef products, without compromising sustainability. Sustainability initiatives at Killara are based in both animal and environmental welfare.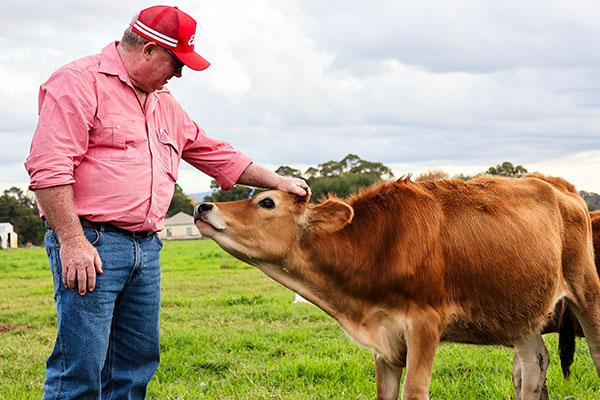 To find out more about our ethical conduct, read our full Sustainability Report.