You've worked hard to produce quality livestock or build your assets. When it comes time to sell them, you want to get the best return for that effort. 
Elders' expert team of award-winning auctioneers can deliver excellent sales results, followed by the quick and secure payment of your hard-earned proceeds.

With an experienced team of over 350 livestock agents across Australia, backed by more than 200 livestock support agents, you're sure to get the results you are after when you entrust us with your livestock sales. 
Your local agent will work with you to determine the best market (domestic or international) and if auction (on farm, online or saleyard) is the best marketing platform. Other options include private treaty, over-the-hooks, or forward contract.
They'll assist you with all aspects of the sale, from appraisal and classing to marketing.
Find your local livestock sales agent >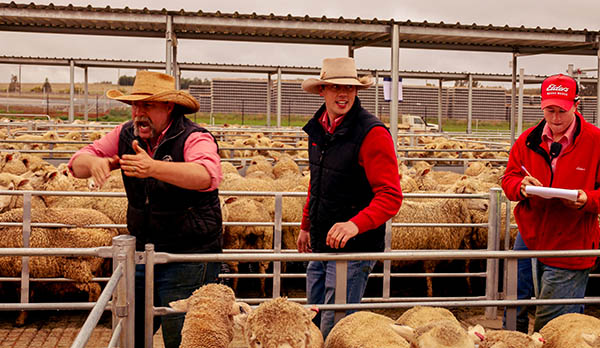 Clearing sales 
Organising a clearing or asset dispersal sale can be daunting. Not with Elders. 

We provide an end-to-end service with a dedicated point of contact throughout. 
We'll appraise your assets, assess risks and discuss the options of both on-site and online auctions. Your sale will be promoted via our Australia wide network and localised social media to maximise reach. We'll assist with site set-up and on the day have all the necessary hands on deck to ensure the day goes smoothly.
Find your local auctioneer and discover how they can assist you.