You've worked hard, investing time and money to produce your crop. It's only natural that you want to maximise the financial return.
Thanks to Elders' investment in Clear Grain Exchange (CGX), you can be in complete control of your grain sales.
A safe, secure and independent online exchange, CGX means you can:
set the price you want for your grain
offer your grain for sale to all buyers  - more than 300 are registered with CGX
control your grain offered for sale - edit or cancel your offer at any time before it trades
enjoy payment security, as you retain title until payment
receive proceeds within seven business days of your grain selling or, 
defer payment of sale proceeds to a time that suits your business.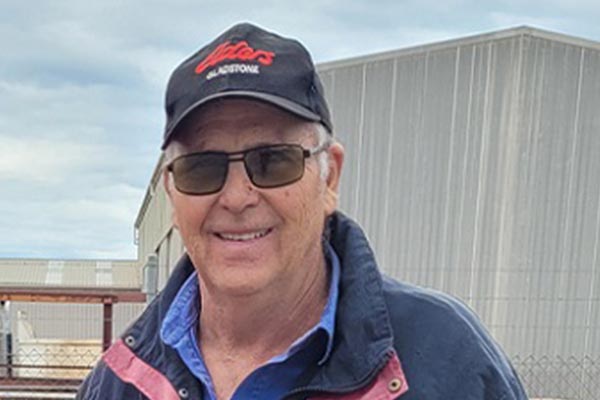 "The best thing about CGX is you set your own price. I sell wheat and barley through CGX and usually achieve above the market value as advertised in the current market."
- Jeff Burgess, grain grower, Gulnare, South Australia.

Learn more about Jeff's experience with Clear Grain Exchange.

Grains traded
All grains delivered to registered grain storage sites can be offered and sold on CGX including those listed below. Sellers, buyers and their agents can set their price on CGX at any time.
Wheat
Canola
Sorghum
Field peas
Faba beans
Barley
Oats
Lupins
Chickpeas
Lentils
Did you know?  You can insure your crop with Elders crop insurance.
Cover includes loss due to hail, fire, livestock intrusion, overspray, transit and storage loss.          
How CGX works
As a grower, using CGX to sell your grain is easy and will save you time. It helps you sell to the buyer with the highest demand and strongest price, as all buyers can see your grain and try to buy it. 

Register
Simply use your National Grower Registration number (NGR) to register either in branch or online. Registration is free and you can trade anonymously.
Set your price
List your grain for sale at the price you want. You are always anonymous, so no price is a silly price. Start higher if you're unsure.
Your grain will be available for all buyers, both national and international to try and buy it.

If you need help, Elders can act on your behalf. Simply complete the Authorisation Agreement or contact your local branch.
Trade
When a buyer's bid matches your offer, a contract will be automatically generated and you'll be instantly notified via email and SMS.
Settle
CGX's secure settlement ensures you retain the title of your grain until you are paid in full within seven business days, regardless of who buys. You can also defer the payment of sales proceeds to a time that suits your business.
Are you looking to sell your grain or get more information?
Contact your nearest branch today.