Our services
We will work alongside you throughout the whole crop production cycle to maximise your yield.
Whether it be collecting and analysing crop samples, mitigating risks for your crop, managing pests and diseases, or providing more general technical advice, an Elders agronomist can assist.
Crop production is a major part of what we do, but our services do not stop there. We will help you identify soil management strategies and maximise your pastures, to ensure success for your farming enterprise in years to come.
We can also assist with digital ag tech recommendations and implementation strategies, which can increase your efficiency and profitability.
With an extensive network of broadacre, horticultural and viticultural agronomists across the country, you are sure to find a specialist in your local area. 
Did you know? You could win a brand new Toyota Landcruiser or one of two Polaris Rangers by purchasing a minimum of 200kg of eligible canola seed* at your local Elders branch. 
Trial Sites

Elders is strongly committed to research and innovation, to secure the future of Australian agriculture.
We manage trial sites across Australia, with the aim of trialling and evaluating new products and management strategies across a range of climates. This work builds on our strong relationships with chemical, fertiliser and seed supply partners.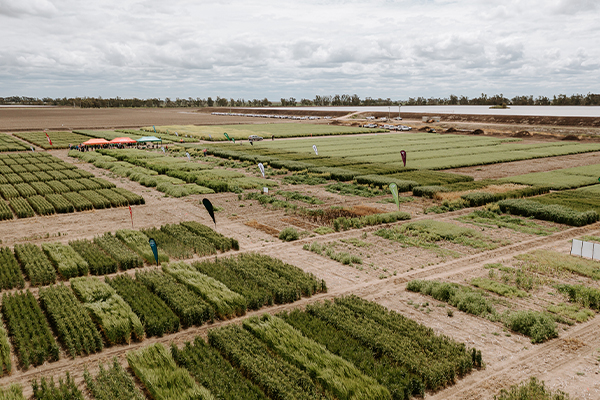 Some of our locations include:
Murray Bridge, SA: product trials on pre-emergent wheat
Merredin, WA: broadacre weed control options
Bendigo, VIC: product trials on a range of broadacre crops
Gatton, QLD: dedicated horticulture site
Tosari, QLD: wide variety of trials.
 
Smart Farmer Program
Elders Smart Farmer is a fee-for-service program designed to help your business achieve its highest potential, by providing you with tailored technical advice, incorporating the latest innovations and market forecasts.
Benefits
The Smart Farmer Program is focussed on profit. Driving the outcomes to maximise your yield and ensure the sustainability of your enterprise. Work with Elders and get the results.
Get more from your investment with Smart Farmer:
Tailored, comprehensive advice and production plans
Expert advice targeted to mitigating or managing production challenges, so you can achieve the results you need
Access to the latest technology to help you get ahead in the industry
Ongoing scheduled monitoring and testing of your produce or livestock to maximise seasonal opportunities
Paddock inspections and spraying recommendations to help you control pests and diseases.
Contact your local branch to learn more about the Smart Farmer Program.
Are you ready to engage an Elders agronomist?