Elders' National Livestock Manager, Peter Homann, shares his thoughts and projections on southern livestock markets into 2024.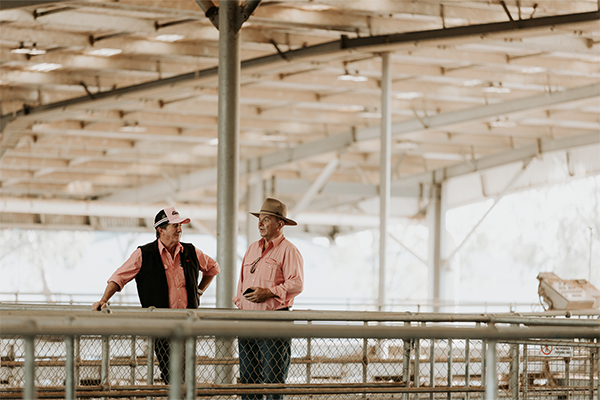 In recent times, media has been saturated with doom and gloom. Aside from commentary about international relations and struggling economies, there is plenty of conversation about El Nino and what this might mean for our sector. 
The result of all this is fear, which has played a huge role in the downturns we have seen in livestock markets across Australia. 
While our industry has weathered hundreds of ups and downs in our long and varied history, this feels different, driven purely by ominous commentary and resulting fear in the industry.
Regardless, I am confident that 2024 will be a stronger year. 
In the southern region, four new or significantly expanded processing facilities are on their way. Hundreds of millions of dollars are being invested to lift our processing capacity, a very positive sign for the sector, which will flow on to have countless benefits across livestock markets. 
In South Australia, Thomas Foods International has already started operating at their new state-of-the-art processing facility at Murray Bridge, which is projected to process 1200 head of cattle per day. In coming years there are plans to further expand cattle capacity, as well as introduce a small stock line. 
Kilcoy Global Foods will start processing 700 to 800 head of cattle at its new plant in Wonthaggi, Victoria, in November. 
In Tongala, Victoria, Greenham has just commenced operations at a new processing plant which is set to have a capacity of 1000 head of cattle per day. 
Further north, in Cootamundra, New South Wales, the Australian Meat Group is starting up a brand-new beef processing plant in November. With a capacity of 1000 head of cattle per day, there are also future plans to build in a small stock chain in the coming year. 
Building to full capacity at these plants will take time, as the facilities find their rhythm and people are trained on the job, but each month, numbers will rise. It is projected that capacity will reach over 15,000 head of cattle per week by mid next year.
People often underestimate the significant impact that increased production will have on our sector. The commencement of operations at these plants comes at a time when cattle turnoff is at a high. These plants provide a new market for local producers and will contribute to cattle prices rising over time. 
Of course, we are also holding out for a rise in sheep and lamb prices. Unfortunately, in the development of these new plants, processing lines for small stock are part of future phases, which could still be two years away, but it is coming. 
Heavy mutton continues to cause problems as a result of limited markets, and China looks to be the best market option here but is still limited with many processors not licensed to export. This too must be increased. 
On a positive note, trade lamb prices appear to be firming as we get closer to Christmas.
This is the beginning of the bounce back, and I am looking forward to 2024 as a stronger year all round.
This article was written by Peter Homann, Elders National Livestock Manager.
The information contained in this article is given for the purpose of providing general information only, and while Elders has exercised reasonable care, skill and diligence in its preparation, many factors (including environmental and seasonal) can impact its accuracy and currency. Accordingly, the information should not be relied upon under any circumstances and Elders assumes no liability for any loss consequently suffered. If you would like to speak to someone for tailored advice relating to any of the matters referred to in this article, please contact Elders.