Independent Livestock Analyst, Simon Quilty of Global Agri Trends shares his forecast for lamb prices over the short and long term.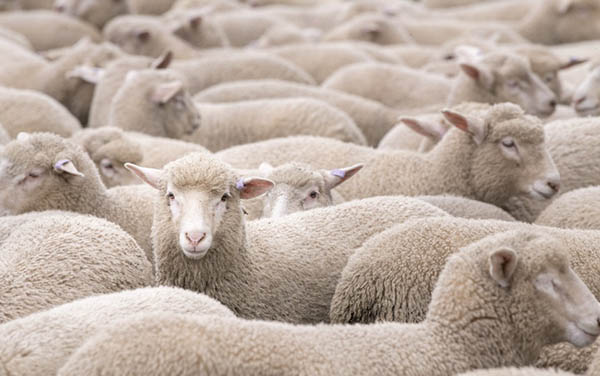 The long-term outlook on lamb and mutton looks good as protein availability tightens globally.  
Lamb is tied at the hip to the value of beef, particularly high-end beef, so the expected rise over the next five years due to the contraction of the US herd (and sheep flock) is likely to be significant. The rise in 2027 is expected to be almost 50 per cent (pc) based on the 2024 lows. 
The medium-term lamb price is expected to be more subdued as labour challenges are ongoing as the flock liqidates. The heavy lamb price low, like beef, is expected in 2024 to average 477 c/kg. 
Global markets going into recession is also concerning as the elite end of the market is likely to be impacted. 
Mutton's short and medium-term fortunes are affected not only by labour but also by China, given that this is its largest market.  
China's significant frozen stocks of sheep meat today are close to three and a half times the average and have put a dampener on the market with demand best described as sluggish. 
The lifting of lockdowns was to see revenge spending, but this never occurred, and instead, many consumers have remained at home with self-isolation as covid continues to spread. 
One key factor influencing pricing in coming years is the slaughter capacity on Australia's Eastern Seaboard. There is a genuine need to expand to ensure no bottlenecks occur at peak supply periods. 
Bottom line – Lamb and mutton look good in the long term – there are genuine challenges in the short term, namely labour and dry conditions.
Tighter global protein supplies will underpin lamb demand. As stated, the falling lamb flock in New Zealand and the drought liquidation of the US lamb flock point to robust and healthy demand for years as global lamb supplies remain tight in 2025 and beyond. 
One key area yet to be explored is the low methane emissions that mixed flocks produce, given the lower production age compared to wool. This might become an added incentive in years to come.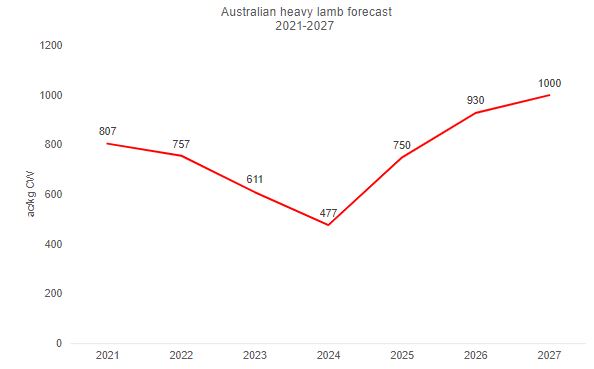 Chart showing the average forecast price of heavy lambs in Australia.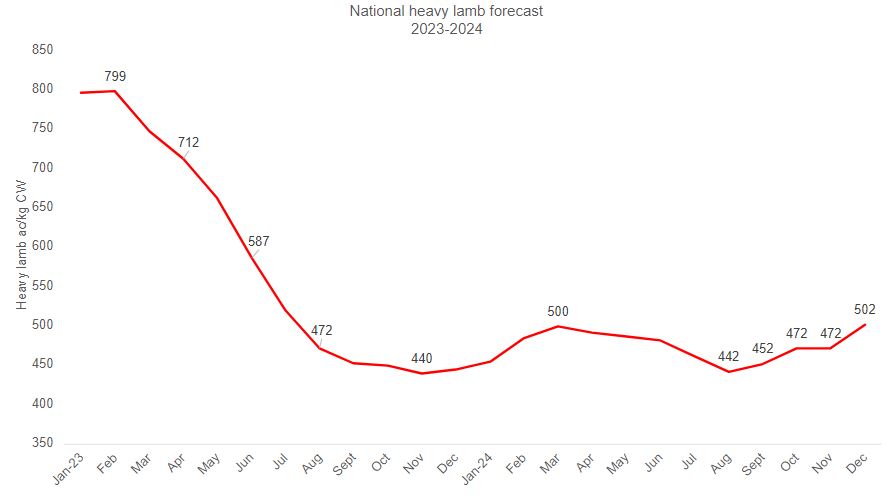 Chart showing the monthly average forecast price for heavy lambs between 2023 to 2024.
The information contained in this article is given for the purpose of providing general information only, and while Elders has exercised reasonable care, skill and diligence in its preparation, many factors (including environmental and seasonal) can impact its accuracy and currency. Accordingly, the information should not be relied upon under any circumstances and Elders assumes no liability for any loss consequently suffered. If you would like to speak to someone for tailored advice relating to any of the matters referred to in this article, please contact Elders.