Elders has announced the launch of its Feeder Ready Program, in response to feedlot and backgrounder demand for correctly prepared cattle.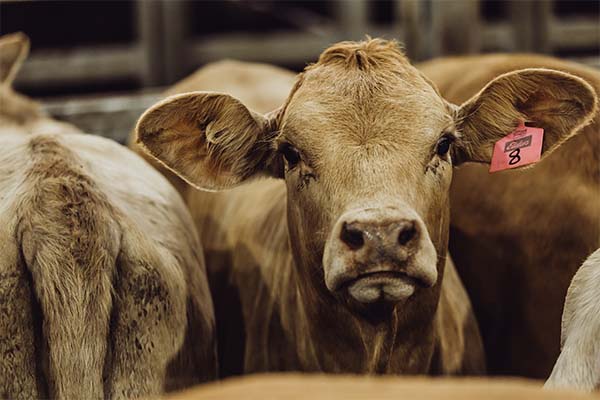 This innovative program has been designed to prepare cattle for backgrounding or feedlot entry with a focus on maintaining and encouraging best-practice industry-standards in animal welfare protocols and cattle production. 
Program Manager and Elders Livestock Production Coordinator, Rob Inglis says "The Elders' Feeder Ready Program is the only audited weaning program and has been designed to meet industry expectations and best-practice animal welfare standards.  

"Lot feeders, backgrounders and traders are actively seeking correctly weaned cattle. This program supports producers in correctly and healthily weaning their cattle with the aim of avoiding poor feedlot performance and delivering value for buyers."

For buyers, the Program allows buyers to assess cattle knowing particular vaccinations have been administered prior to purchase allowing buyers to make an educated decision on purchase to reduce the inherent risk of disease that comes with introducing new cattle on farm.
For sellers, the Program aims to produce healthier, more appropriately prepared cattle that are fit for farm and purpose. It may also encourage premiums for correctly weaned cattle and provide a highly recognisable identification mechanism. 

Feeder Ready Program certification will be issued by an appropriately qualified Elders representative post-weaning and the Elders distinct Feeder Ready Program pink ear tag will only be applied to certified cattle.  
The Feeder Ready Program also complements Immune Ready Guidelines which is one of the beef industry's most ambitious animal health programs.  
Zoetis Technical Services Manager, Dr Sally Oswin says "Immune Ready is very closely aligned to the Elders pink tag Feeder Ready program, so if you are compliant with Feeder Ready, you are essentially also going to be compliant with Immune Ready. Elders are in a unique position as the only agribusiness to be able to offer clients a double endorsement for their efforts."
Mr Inglis says "This support from the industry proves how important it is to be providing our clients and the future of Australian agriculture with the opportunity to be producing healthier, more sustainable and more appropriately prepared cattle."  
Elders client Jason Schilg from Walla Walla, NSW has recently participated in the pilot program and says he has seen marked improvement in his cattle's demeanour. 
"One of the reasons we did this was to get them [the cattle] feedlot ready for consignment to JBS feedlots," said Mr Schilg.  
"For us, it's about traceability, industry best practices and just trying to improve the way we manage our cattle.  
"The cattle seem to look a lot better with what we are doing and a lot quieter to handle. We will definitely be doing it again." 
We offer participation in the Feeder Ready Program through our Livestock Production service, which provides programs to improve livestock performance through nutrition and management techniques. Livestock Production programs are a complimentary service for all Elders livestock clients* and available as  fee-for-service for non-Elders clients (*excluding inputs).