Livestock producers throughout Tasmania are in safe hands with Elders State Livestock Manager Gavin Coombe.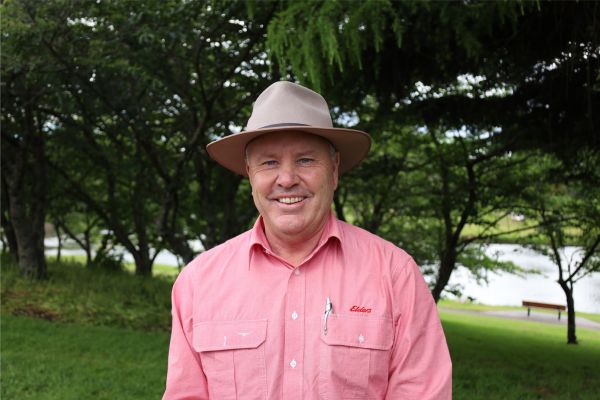 Gavin has extensive knowledge of the state and its livestock sector, and was brought on board at the beginning of the year to support the development and growth of the local team.
Gavin comes from almost three decades of working in the livestock business, and is respected for his extensive experience, particularly in beef and beef processing industries, and his ability to get results for producers through long-term relationships.

Gavin said he is pleased to have joined such a strong existing team.

"Tasmania produces some of the best food products in the world. We're a small place in the global scene but we are able to offer top quality, niche products that are sought after and prized for their unique and high-quality attributes," he said.

"I'm proud that my team plays a part in helping Tassie producers be some of the best in the world. To do this, we need to be at our best too.

"I want to grow the team and have the best livestock team on the ground in Tasmania. We don't need to be the biggest, but we want to be the best at what we do." 

A key enabler for the Tasmanian team's growth is fostering new talent, leading them to take on two trainees under the Elders Early Careers pathway. 

"We desperately need new talent in our industry, so we're excited to bring on new trainees – Makaylah Lester and Chloe McFarlane - to help us grow and let them gain experience to be the best they can be in their field." 
The team is also focused on providing a holistic service to clients that encompasses all areas of a producer's business, including nutrition and production advice.
"We are fortunate to have Nathan Saunders covering the state as a livestock production advisor. Nathan's extensive knowledge of dairy farming systems is incredibly valuable and has resulted in significant gains and efficiencies for his clients," Gavin said.

"With such a passionate team with valuable knowledge of Tassie and of the clients we service, I am really excited to see the team grow and unify."