Independent Livestock Analyst, Simon Quilty of Global Agri Trends shares his forecast for cattle prices over the short and long term.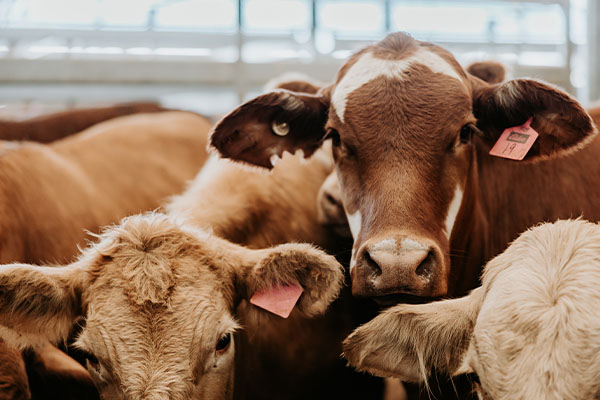 The following are the forecast cattle prices for the next 18 months and my five-year outlook. 
Points to note: 
As drier conditions become more common, finishing cattle will become more challenging. Grain prices usually move higher in these conditions as well. The trade opportunity might be to produce heavy Jap-Ox and feeder steers as meat processors chase yield. 


The second opportunity is likely to be buying females in the middle or back end of 2024. This is on the assumption that this is a one-year-only only El-Nino, and it will abruptly end in late 2024. It should be noted that when a drought finishes and the next rebuild phase begins, females' value can jump 30 per cent in two to three months. 


Lastly, there is the opportunity to buy feeder steers at the end of 2024 before the rain comes. Feeder steers will also increase value due to a tight market and strong global demand.
Bottom line - I expect record cattle prices in 2027 when Australian beef production is expected to be at an extreme low, with feeder steer average for that year at an estimated 610 ac/kg LW. Given that this is a yearly average and a likely global beef shortage due to US cattle herd contraction will also occur in 2027, this will likely see extreme price highs of feeder steers reaching potentially 650 ac/k to 700 ac/kg for a few weeks in 2027 – many factors would need to occur for this record price to be reached, but it is genuinely possible. 
The Australian cattle cycle must play out before these record 2027 prices occur. In 2024, today's low prices will be in place for Q1 to Q3 as prices bounce along the bottom, and it won't be until Q4 of next year that a strong rally is likely to occur. 
The other important point is that three cattle cycles are expected to come into line in 2026 and 2027, where Australia, US and Brazil will enter a rebuilding stage and the tightening across all three will be significant—the combination of tight US supplies, Brazil, and strong global demand points to record prices.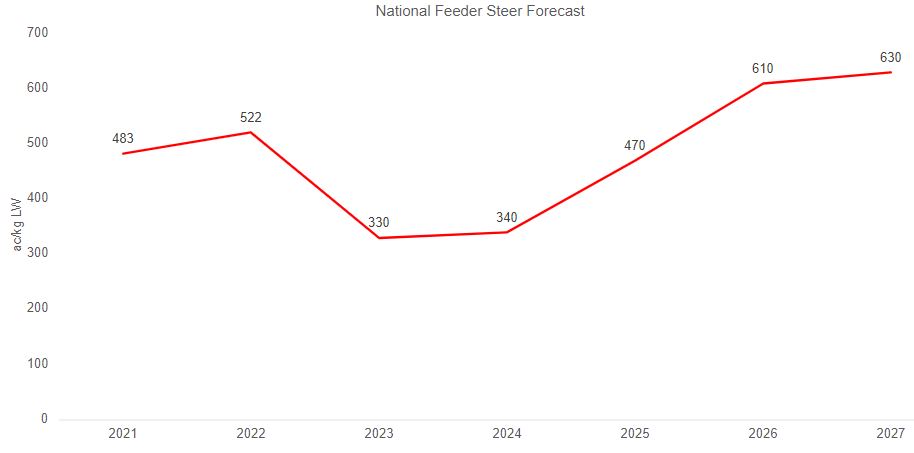 Chart showing the forecast average feeder steer price. (Global Agri Trends)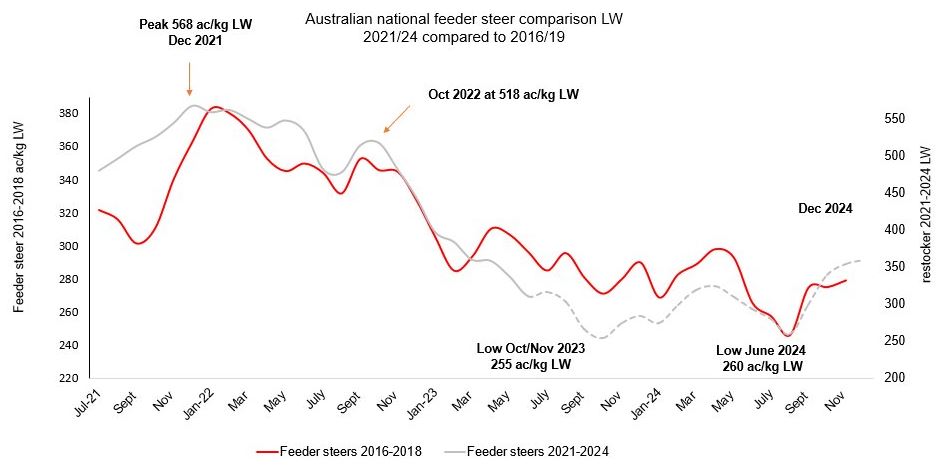 Chart showing the monthly forecast average feeder steer prices compared to previous months. (MLA/GAT)
The information contained in this article is given for the purpose of providing general information only, and while Elders has exercised reasonable care, skill and diligence in its preparation, many factors (including environmental and seasonal) can impact its accuracy and currency. Accordingly, the information should not be relied upon under any circumstances and Elders assumes no liability for any loss consequently suffered. If you would like to speak to someone for tailored advice relating to any of the matters referred to in this article, please contact Elders.